Welcome to the homepage of the Kulturscheune Baiersdorf.
Here you can find out more about our barn, our association, the other projects in the barn and of course you can also find the current and past events here.
In our small, non-profit cultural centre in the middle of Baiersdorf, we would like to give subculture in particular a space.
We also stream all our events live on YouTube, Twitch and Facebook!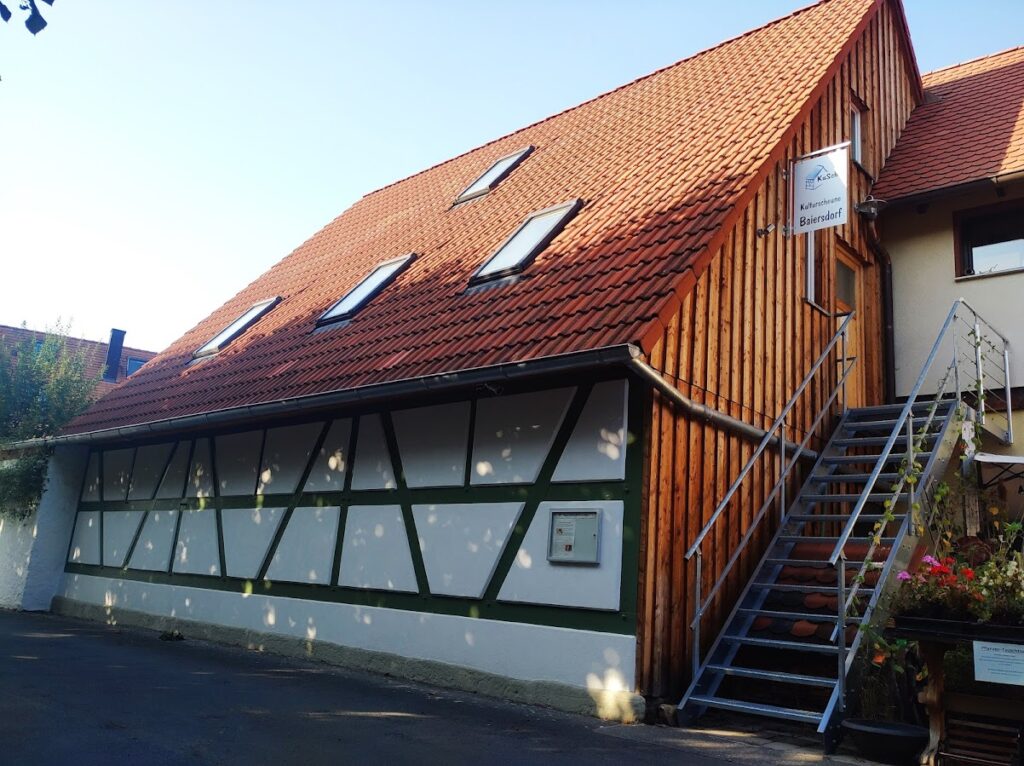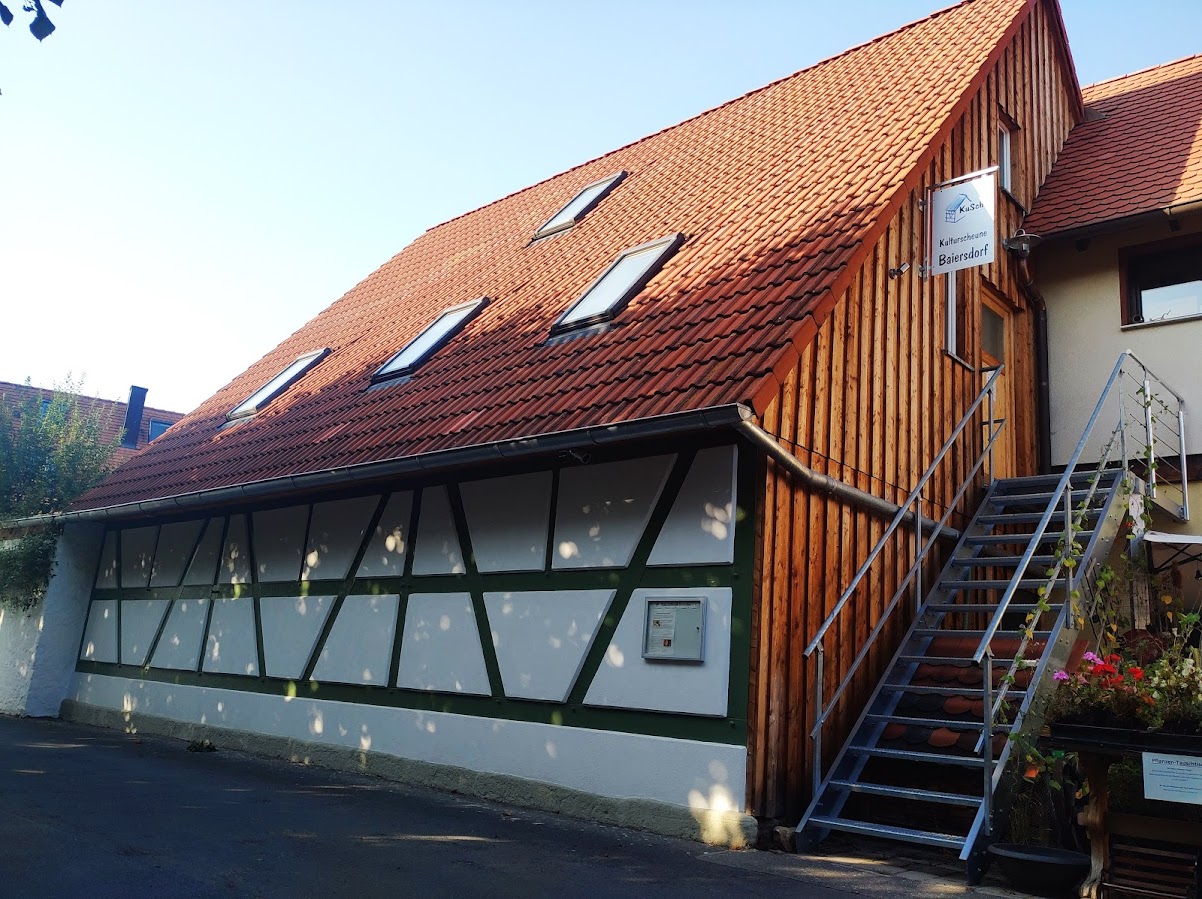 Liebe Leute, aus verschiedensten Gründen, aber hauptsächlich, um Kraft zu tanken, finden aktuell keine Veranstaltungen statt.
Das Repair Café, die Marktschwärmerei, der Handarbeitstreff und die Lebensmittelausgabe an Geflüchtete sind hiervon nicht betroffen.
Der MakerSpace findet aktuell auch nach Absprache statt. Schreibt uns hierfür einfach über WhatsApp oder per Mail (beides auf der Kontakt-Seite).